After an ABSURDLY LONG day at the Democratic Party of Georgia officer elections (so long that it was officially recorded as such in the minutes), and quite a bit of dust had settled, Georgia Democrats were left with a new rock star, a completely fresh and new person untouched by the patina of political dust that naturally collects on you in this business - Virgilio Perez Pascoe.
Forsyth County Democratic Party Chair Jon "Blog Star" Flack nominates Virgilio Perez "You Da Man" Pascoe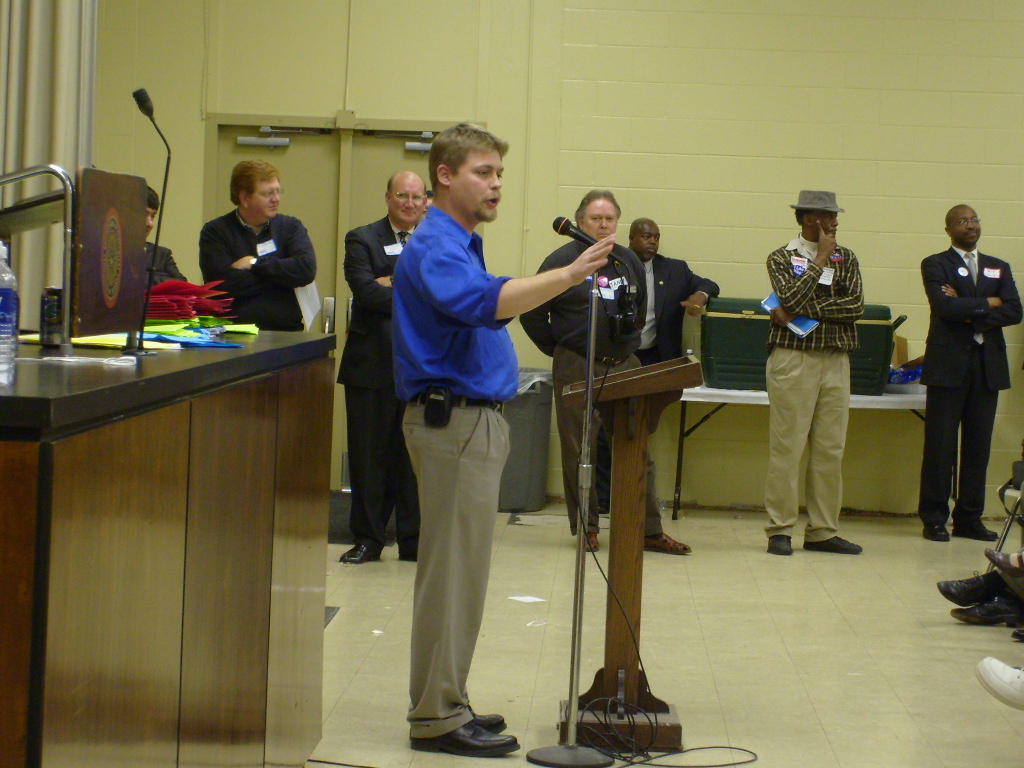 I have to admit - Virgilio was such an unlikely hero that I didn't even get a picture of him until he graced the Young Democrats after-party with his presence! But clearly Virgilio is ready to work with us wee ones, and I for one am ready to hand Virgilio the "Woohoo!!!!" award. He took a minute after enjoying a well-earned beverage to talk about what he'd like to get started on...
(Extreme apologies for the ambient noise, damn those Manuel's patrons!) Young (and otherwise) Democrats, get ready for Constituent Group Services like you've never seen before!